Our Promise to You
You know you're doing something right when your clients use these three words to describe their experience.
These are our guiding principles and the foundation of how we do business.
EXCEPTIONAL
We have an exceptional team with decades of experience and a passion for doing right by our clients.  You can rest easy knowing that our team is here to support you throughout the project and beyond.  It's no wonder we work with the same clients and families over and over again.
TRANSPARENT
This is at the heart of who we are and how we do business.  From working together to create realistic budgets that reflect your wishes, to sharing all project costs with you in real time, we are always there to give you unbiased guidance that is in your best interest.
PERSONAL
We are people people.  We take our work seriously but can't help but have a little fun along the way.  You can expect weekly meetings (usually on site), daily communications about the project, and a team that has your back.
We take the health and safety of our staff and clients seriously.  We are fully vaccinated against COVID-19.
Follow Along in Real Time
We could not have been more pleased with the results of our project and the entire Grau team. Everyone was not only attentive to every detail but also a pleasure to spend time with. They were totally intent on making our home an extraordinary success.
We used Grau Building Company to renovate our entire house.  Jeff and his team did a fantastic job!  They are professional, adaptable and great to work with.  As far as workmanship, they just cannot be beat, and we would recommend them over any other contractor in the Triangle area.
Grau couldn't have been more pleasant to work with.  Their quality of work is evident every step of the way.  They are professional, organized and stay on budget.  We can not recommend them enough.
Grau Building is proud to be part of a community that cares so much and does so much for one another.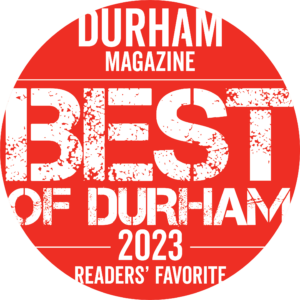 Thank you for honoring us as Durham's Best Builder!
Trusted Partners
We are proud to be affiliated with these companies to provide the highest level of service to our customers.